Etesia and sustainable development
Environmental protection and a commitment to sustainable development have always been among our key concerns, even before they became the latest buzzwords. That is why at Etesia, we have developed our own philosophy called Bio Concept.
It is reflected in the fact that environmental protection is addressed in all areas of the company and at every stage in the life of our equipment.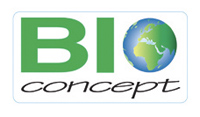 For example, all our waste undergoes selective sorting, 90% of it internally, with the use of separate skips for steel, aluminium, cardboard, wood, accumulators and batteries.
The choice of manufacturing materials and processes also takes account of their environmental impact.
Bio Concept also covers different projects to develop new cleaner engines. That is how Etesia has been able to release three exclusive products in two years: the first ride-on mower in the world to run entirely on PVO (pure vegetable oil, a bio-fuel), the first ride-on mower in Europe running on LPG (25% less CO, 21% less CO2) and the first ride-on mower in the world to run entirely on electricity (zero pollutant, zero noise).
Etesia's vision of the future of its market is one where business and environmental protection are ultimately reconciled.
Etesia's commitment is taking concrete form with its new green engines and also through the versatility of the range, making it possible to apply several mowing techniques and thus enabling differential management.