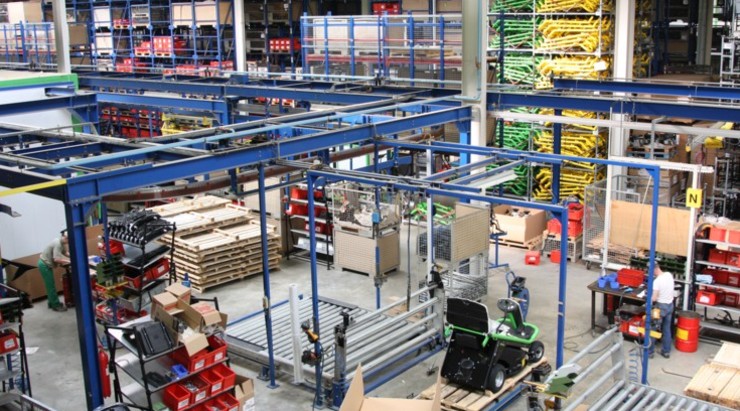 Designing a new product is an act of creation and commitment and a gamble on the future for any company. For the Elmar Wolf group, R&D is a continuous obsession. That is why Etesia can be summed up in two words – small in size, but a leader in terms of innovation.
The Research, Development and Test Centre are shared by Outils WOLF and Etesia, which devote 5% of their turnover and 10% of their workforce to it.
Etesia has 10 engineers and technicians totally dedicated to innovation and high performance in professional ride-on mowers. The Design department has 17 CAD workstations using CATIA V5.
Technical data are managed with PLM (Product Lifecycle Management) software. The finite-element design software allows virtual simulations to compare and validate parts or components, even complete systems, before making up prototypes. The centre's prototyping shop is fully integrated and has all of the machine tools necessary to make the functional models defined by the design department.
All testing, both standardised and specific, to guarantee the safety and functionality of products is carried out in-house.
3000 hours of practical testing and 30,000 hours of other tests are carried out each year by the centre's staff.
And its efforts are rewarded, with over 50 significant patents filed by the centre since 1958, illustrating the group's commitment to setting new standards in the fields of comfort, safety and efficiency. Etesia was awarded the regional innovation prize in 2009.