Sustainability in Sport – Our Partnership with Forest Green Rovers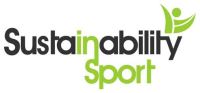 Sustainability in Sport was jointly launched in May 2011 at Gary Neville's testimonial by Dale Vince, Founder of the green energy company, Ecotricity and Gary himself, so bringing the world of eco and sport together……
Gary is on a journey towards sustainability and is keen to use his influence and contacts to bring sustainable outcomes to the world of sport, from community to premiership level, not just in football but all sports. The aim of Sustainability in Sport is to engage governing bodies, players, fans and others across the UK and beyond – to create a movement for change.
Forest Green Rovers is becoming a test-bed for the Sustainability in Sport foundation which demonstrates the best 'green' tactics to recommend to sports clubs across the UK.
Etesia has chosen Forest Green Rovers as the UK pioneer for our fleet of emission-free pitch maintenance equipment. FGR Head Groundsman Adam Witchell is no stranger to innovation and is working towards creating Britain's first organic football pitch at The New Lawn stadium.
Rainey said: "It's really exciting to be trialing these new products, the ET Mower robot in particular saves me time and there's no more dirty fuel or noise to deal with.
"At the moment, we are Blue Square Premier club, so my time is always stretched. The time I used to spend mowing can now be utilised tending to the pitch in other ways to make it the best possible surface for the players."
The new robotic mower will even help the club reach its target of creating a 100% organic pitch, by creating organic mulch which fertilizes the pitch as it works. Etesia UK Operations Director, Les Malin said: "We feel FGR are setting the best example for other clubs, not just in football but in all sports. Forest Green Rovers is the first club in the country to use electric and robotic mowing for its pitch."
Etesia hopes that Forest Green's pioneering approach will spread across the UK industry.