Etesia announce outstanding achievement award winners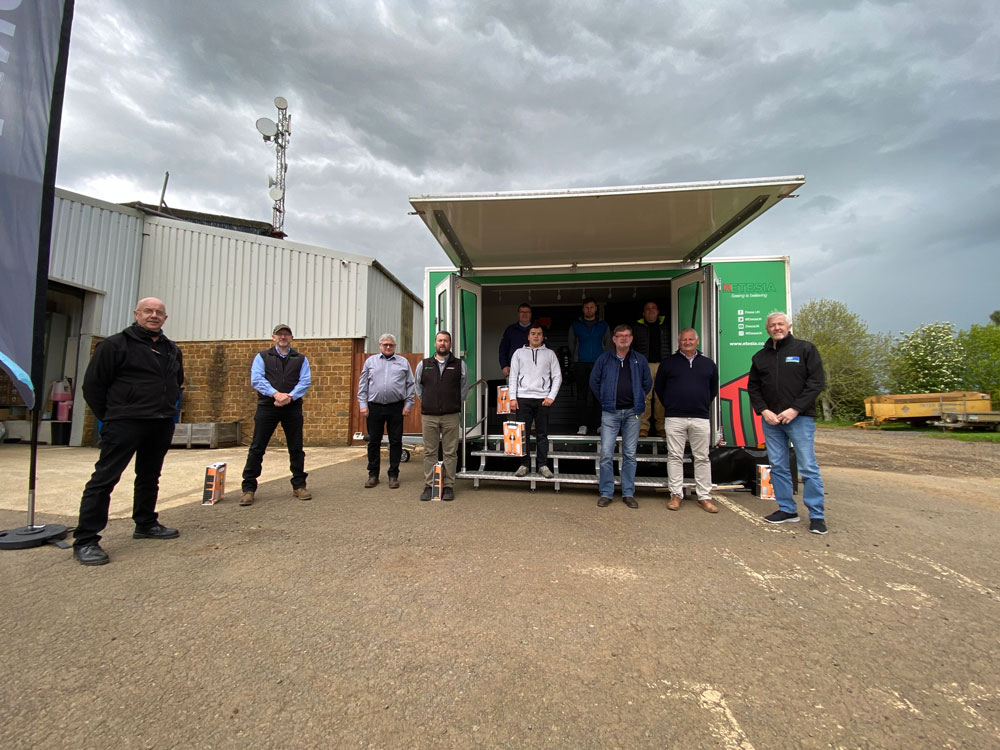 Following what has been a challenging past 15 months, Etesia UK has announced the winners of four outstanding achievement awards.
The awards commend outstanding performances in sales, service, parts and customer service. The winners are: Peter Bagguley of Russells Groundcare and Allan Wright of Agrovista Amenity for outstanding individual achievement, while RD Mechanical and Sharrocks were awarded with outstanding company achievement awards.
The awards were handed out at the recent ET Lander electric utility vehicle and Pellenc new product launches held in May at Etesia UK's offices in Oxfordshire.
Les Malin, Managing Director of Etesia UK said: "We heavily rely on our dealer network and the efforts of their sales teams in promoting both Etesia and Pellenc in the UK and Ireland.
"We're delighted to be able to recognise the winners, which not only provide a snapshot of each dealers' performance with us but also our support to all of our dealers in what has been a very challenging time for everyone in the sector."