Etesia keeps Higher Wiscombe beautiful
A new Etesia Attila 98X ride-on brushcutter is helping the luxurious Higher Wiscombe farm and holiday cottages live up to its glowing reputation.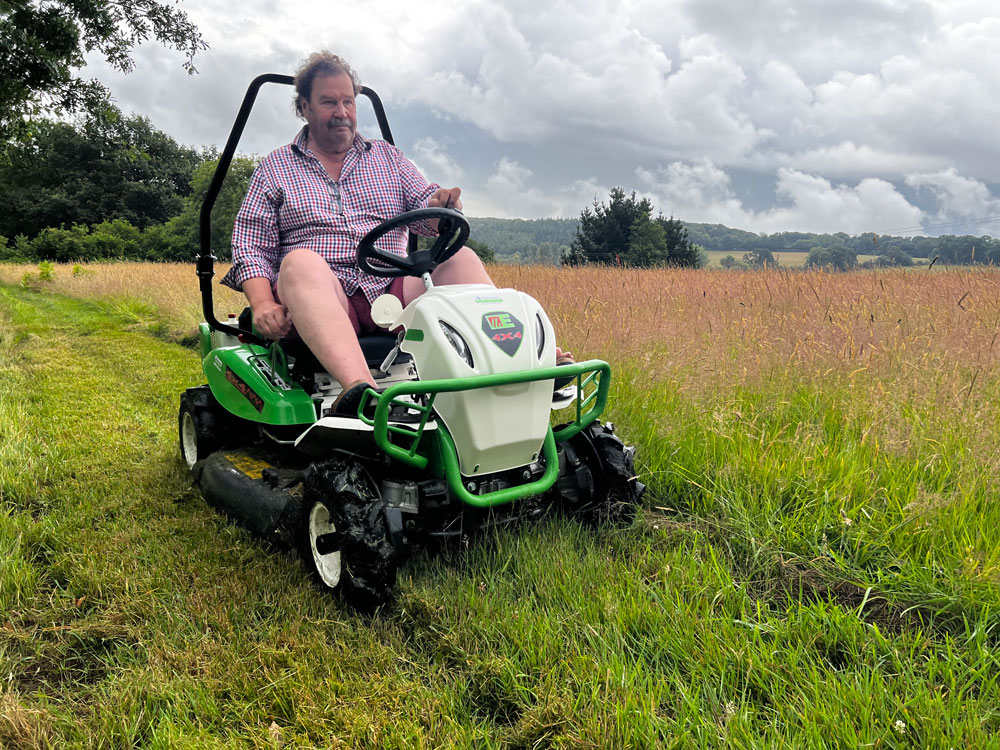 Higher Wiscombe is a 52-acre farm with a cluster of four exceptional holiday cottages in its centre. It is located in the heart of the East Devon Area of Outstanding Natural Beauty and is close to the Jurassic Coast World Heritage Site and the South West Coast Path.
Alistair and Lorna Handyside are the owners of Higher Wiscombe and they work tirelessly to maintain their award-winning five-star gold cottages. The land and green spaces are equally as important as the accommodation, and no stone is left unturned when it comes to maintaining them.
"In order to make the setting as beautiful as possible, we mow approximately 4 to 6 acres each week, which is about 16 hours of mowing," said Alistair.
Alistair has recently purchased a new Etesia Attila 98X ride-on brushcutter and his decision to purchase it was based on the success of his previous mower, which also happened to be an Etesia.
"We bought a third hand Etesia sixteen years ago and it's always been so reliable," said Alistair. "It was mainly due to it being so good that I wanted to keep with Etesia and the Attila 98X absolutely appealed for the amount of work that we have to do every week."
Etesia's Attila 98X ride-on brushcutter is reliable, efficient, comfortable, and safe. The output, combined with 4-wheel-drive and performance makes it ideal for some of the toughest jobs.
The 98X has a 98cm cutting width for more efficient working while eight cutting heights are available between 50mm to 120mm, with one transport position, which is easily adjusted with a centralised lever.