Fentons of Bourne announced as a new Etesia dealer
Etesia UK is delighted to welcome Fentons of Bourne to its vast dealer network.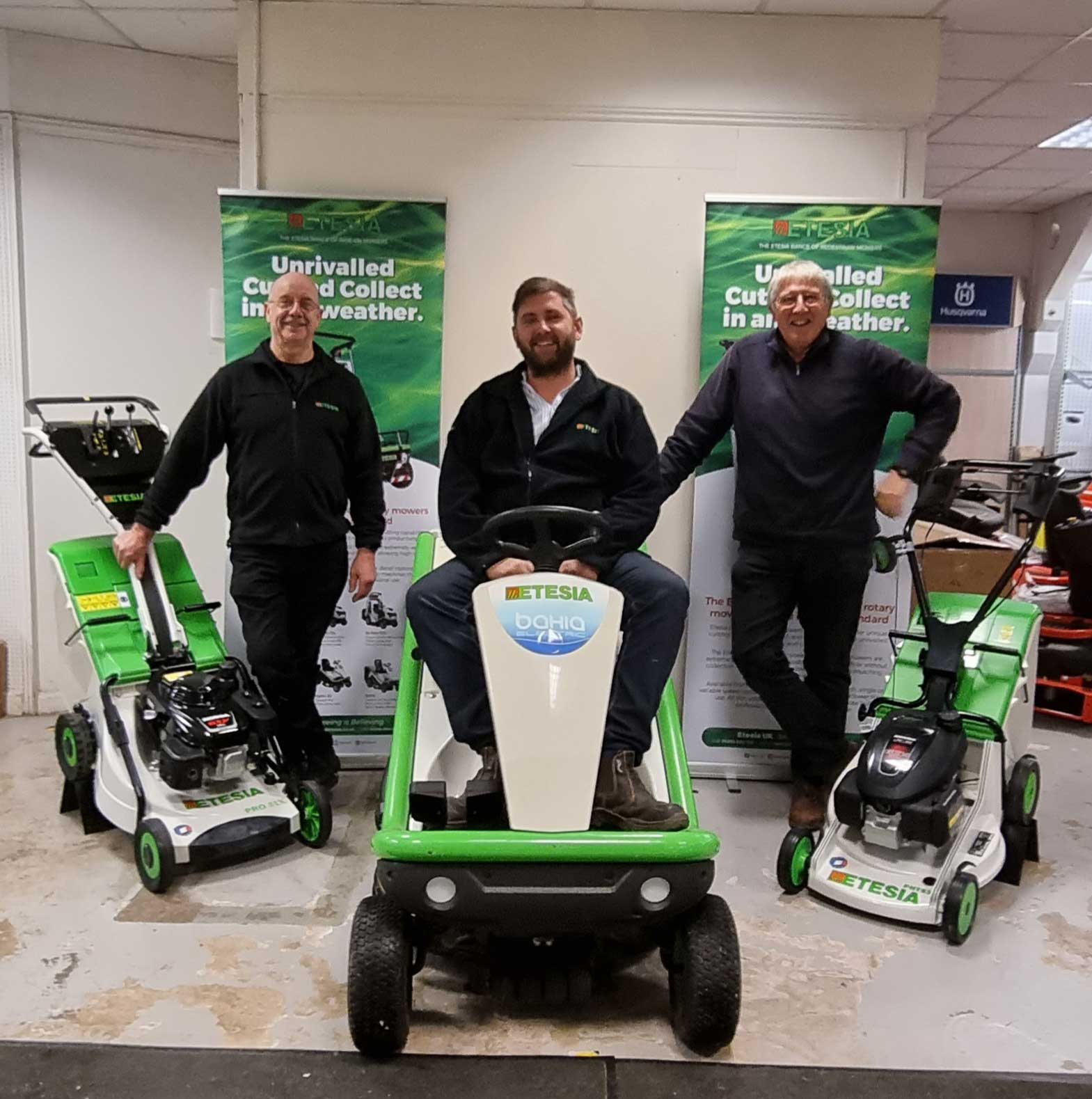 Fentons of Bourne, a local family-owned business situated between Bourne and Market Deeping, is the most recent company to join the Etesia dealer network. Supplying high-performance equipment and garden maintenance, Fentons of Bourne continues to go from strength to strength and has recently bolstered in two key areas.
"We have stopped domestic business and have instead decided to go down the professional and commercial route," said Glen Bellamy, Managing Director. "In addition, we have also focussed on increasing the hire side of the business, and we feel the Etesia brand will fit nicely into both of these."
Fentons of Bourne will be offering the full range of Etesia products in the areas of South Lincolnshire, North Cambridgeshire, and some parts within the Norfolk border.
Etesia has been leading the way in building high quality grass cutting machinery for both the professional and domestic market since 1989. Over the years the company has grown rapidly and now offers a wide range of products that include a variety of walk-behind, ride-on mowers, green technology, the popular Attila range of brush cutters and the all-new award-winning ET Lander electric utility vehicle.
"I've been familiar with the Etesia brand for many years, and I have been speaking to the company for about 15 years," continued Glen. "It now felt like the ideal time to become an Etesia dealer because it fits in perfectly with everything we do.
"They are great commercial products, no one can say otherwise. The machines are well built and rightly so, they command a better price. We are looking at targeting schools and colleges, where there is a big need for products such as those from Etesia. Furthermore, many of our customers have older Etesia pedestrian mowers which could do with upgrading. We feel it is time for them to see just how far the brand has developed because they will see the benefits."
As well as being optimistic about the products, Glen revealed that he is looking forward to working more closely with Ian Collington – Area Sales Manager for Etesia UK.
"With Ian we know his phone is always on and he is there to support us. To be honest it is nice to see that we have an area manager that still has a van with some kit in it and is prepared to get his hands dirty! That goes a long way in my book."