Pellenc launch long-reach pruning shears
Light, tough and powerful pruning shears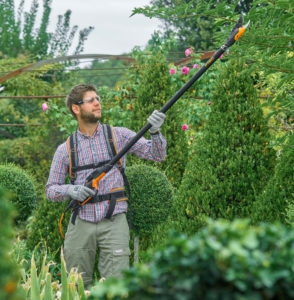 The latest new product launched by Pellenc – the Prunion long-reach pruning shears offers users unbeatable cutting power and work quality.
This new generation of pruning shears combines innovation with strength and accuracy, to optimise and assist trimming work for perfect results – every time.
The Prunion long-reach pruning shears revolutionise tree pruning. Their wide cutting diameter (up to 45mm) makes them very convenient to use and with the 250 battery, users can connect two Pellenc tools simultaneously.
With two pole sizes available (1.5m or 2m), the pruners can be adapted to any work at height safely.
Key features of the Prunion long-reach pruning shears include:
Optical trigger for instinctive control of the half-opening feature
Slim, comfortable, oval handle suitable for right and left-handed use
Four work modes to suit any cutting style
Simplified maintenance (just weekly greasing)
Light weight (1600g or 1870g depending on model)
Balanced pole for more comfort and precision
All Pellenc batteries and tools come complete with a three-year commercial warranty as standard – the first manufacturer to offer this on battery-powered tools.
Pellenc is exclusively distributed in the UK and Ireland by Etesia UK.