Two new Pellenc innovations at SALTEX 2021
Pellenc, the world's leading expert in battery-powered tools for maintaining landscapes, will be proudly showcasing two new innovations on stand C085 at SALTEX 2021.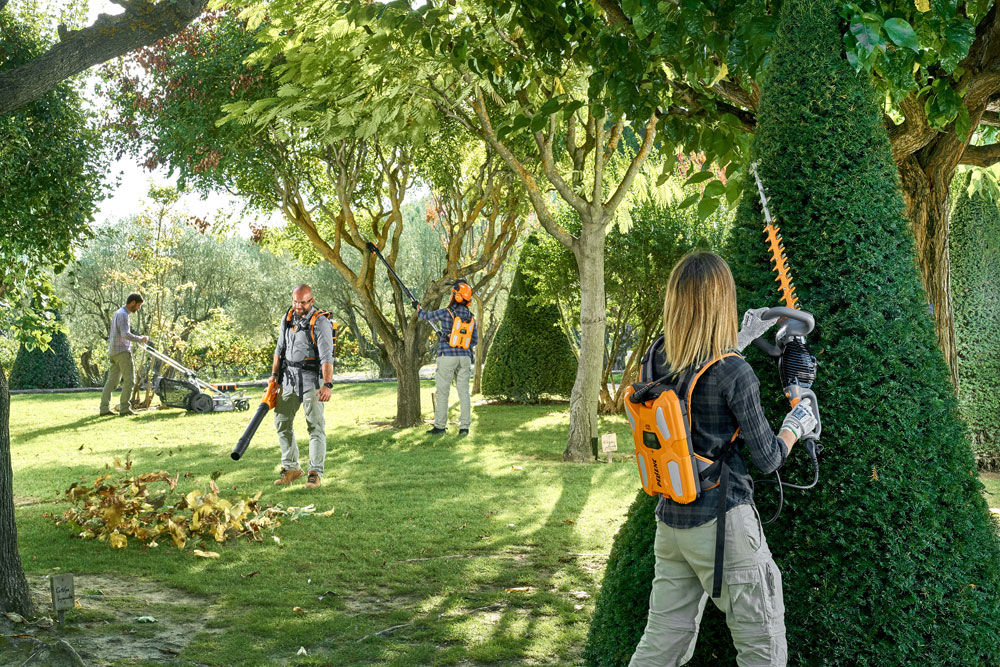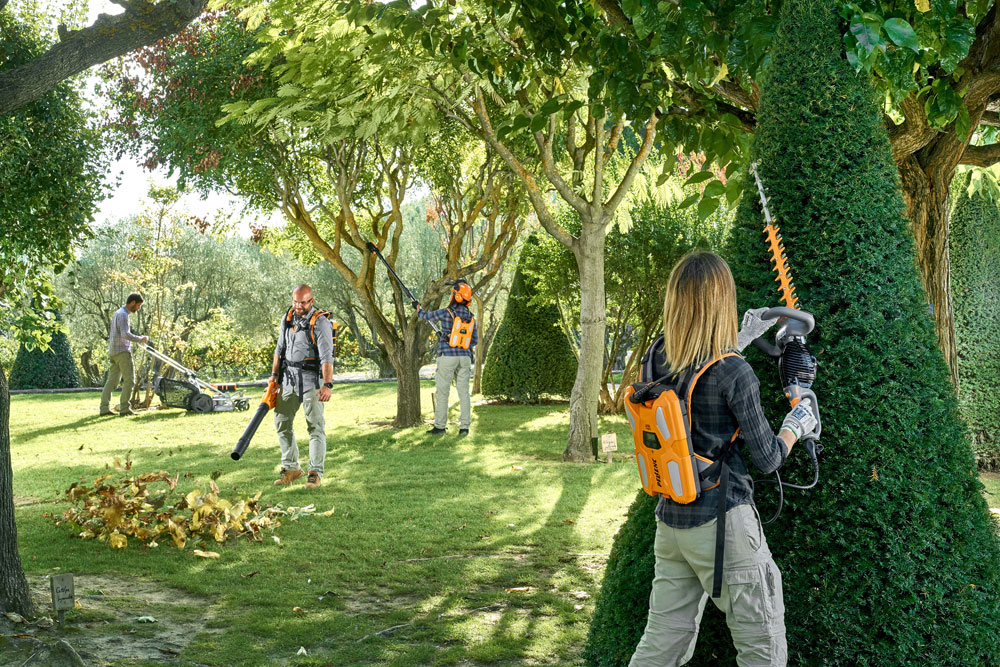 Light, odourless, noise-free, with no starting problems and enough power to enable professional users to work for a full day on a single charge, it's no wonder more and more professional users are turning to Pellenc.
The ever-expanding Pellenc product portfolio consists of chainsaws, blowers, hedge cutters, pole saws, road sweepers, grass strimmers and mowers – offering a solution for every requirement.
A variety of these products will be on display at SALTEX 2021 with a particular focus on two of Pellenc's latest innovations, which address the questions of Petrol Vs battery power.
Excelion V2 Brushcutter
This new high powered brush cutter delivers the equivalent of 70cc of power, as much as some of the largest petrol machines on the market, it can easily cope with clearance work and is just as happy on maintenance duties at lower speeds, with a rotational speed of 6,600rpm and a cutting diameter of 420mm, the Excelion V2 battery-powered brushcutter offers superior performance for professional intensive landscaping and forestry work.
Weighing 30% less than petrol-powered brushcutters, it also has a newly designed smart handle that enables agile manoeuvring and displays digital information in real-time including current speed, battery life (as a percentage and in minutes) and power indicator.
The Excellion V2 is available in two versions – loop handle and cow handle. Each come standard with the new 'smart' control allowing the user to select the 'head' while in use. This then allows the brushcutter to adjust the power for different types of work, enabling users to complete brush clearing, weeding, mulching, sawing or mowing thick vegetation.
As an added benefit the Excelion V2 comes with IP54 water-proof rating, and its battery life lasts up to three hours of continual use.
Airion Backpack Blower
The Airion Backpack blower is the most powerful battery-powered backpack blower on the market. With an airflow of 1,280m³/h and a thrust of 24N, its performance is suitable for day-to-day road green space maintenance work in all seasons.
With its wide, thick shoulder straps and integrated adjustable belt, the Airion Backpack blower offers great comfort during prolonged working sessions. Its inclined pivot gives full freedom of movement with the nozzle, allowing manoeuvrability reminiscent of a hand-held blower. Its handle can also be adjusted to the user's height with all controls are always within easy reach.
The large backlit display on the smart handle provides the user with real-time information including current speed, battery life (as a percentage and in minutes), option currently selected (boost and cruise control) and time worked on the current work site.
The Airion Backpack's design optimises its aerodynamic efficiency by 15% compared to competing tools and its battery life has been extended up to three hours – depending on the battery used.
As with other tools in the Pellenc range, the Airion Backpack blower comes with IP54 water-proof rating and can be fitted with three different nozzles depending on usage – angled, angled-flat or flat.