Etesia dealer network continues to grow.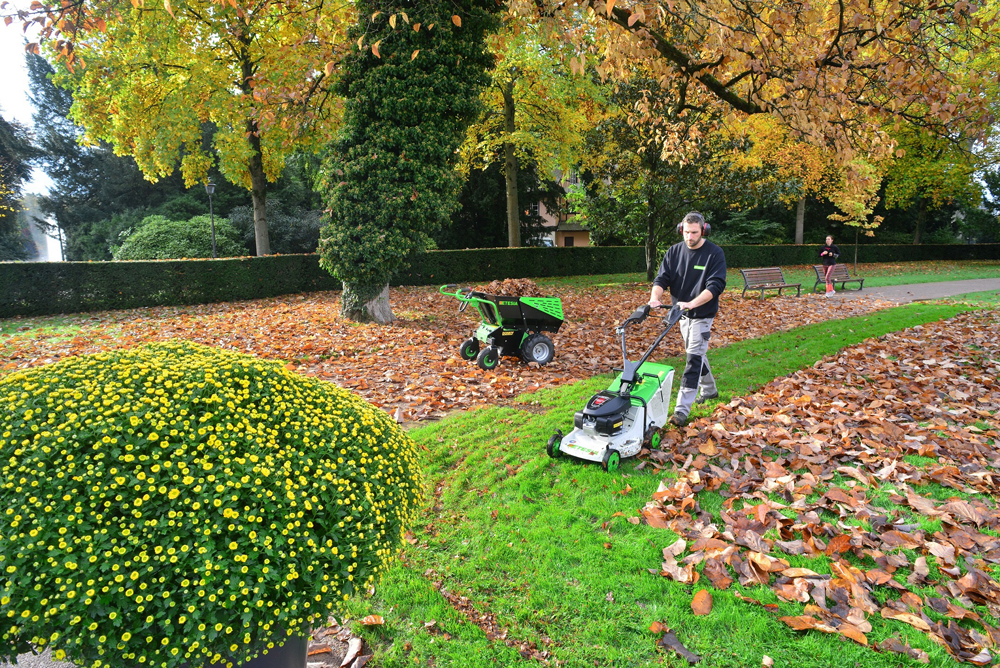 Sharrocks expands its Etesia offering and Powercut announced as new pedestrian mower dealer.
The Etesia UK dealer network continues to grow and the company is delighted to strengthen its relationship with current dealer Sharrocks and welcome Powercut to the family.
Sharrocks continues to go from strength to strength as an Etesia and Pellenc dealer. The company is a specialist machinery supplier of tractors, professional and domestic turf machinery and both agricultural and arboricultural kit. For over fifty-five years the family owned business, which is now in its 4th generation, has delivered a well trusted and respected service.
The company was first appointed as an Etesia dealer back in 2017 and saw instant success – so much so, that just last year the company expanded its areas.
This second expansion now sees Sharrocks supplying the full range of Etesia and Pellenc equipment to the areas of Birmingham, Shropshire, Staffordshire, Merseyside, Greater Manchester, Cheshire, Lancashire, and West, East and North Yorkshire.
Commenting on the company's second expansion in three years, managing director James Sharrock said: "It has been a very busy year and the Etesia and Pellenc sales have increased substantially – as such, our areas have also increased. Both brands have been an exceptionally good fit for us.
"Local authorities and contractors have been the largest growth areas and certainly the Etesia brand is once again being recognised as the market leader in those sectors. In addition, there has been more of a demand for Etesia in the domestic market with many choosing Etesia models to help maintain their gardens.
"We've also seen strong growth in Pellenc as groundscare companies look to move away from petrol. Both Etesia and Pellenc are investing heavily in battery-powered equipment and they have some exciting new releases on the horizon. The battery-powered market is growing all the time and it certainly will be a huge market in the future as fossil fuels continue to become less accepted.
"This expansion is part of our continued growth and we are glad to be associated with companies like Etesia and Pellenc, who have the same shared vision of the future as us."
In further good news, the Etesia dealer network continues to grow after Powercut, based in Cwmffrwd, Carmarthen, was announced as a new dealer for the full range of Etesia pedestrian mowers.
Powercut started trading in 1984 and as well as new and used equipment sales, covering everything from strimmers to lawnmowers and tractors, the company offers a huge array of parts on site and a comprehensive service facility offering diagnostics, scheduled maintenance and repairs for all types of horticultural machinery.
Renowned for first-class customer service, Powercut insists on working only with the highest quality brands, and when a void in their pedestrian mower portfolio arose, there was only one option – according to Sean Brown, commercial equipment specialist.
"A manufacturer we were working with pulled out of the pedestrian mower market and we were looking for something to fill the void," he said. "We know that the Etesia pedestrian models are very good.
"Etesia was always our main competitor in the commercial mower market so we knew the brand very well indeed. From a business point of view, it made complete sense and we are pleased to be working with Etesia."
Etesia pedestrian mowers provide absolute efficiency, excellent ergonomics and top-quality standards. The mowers are designed to offer unique cutting capabilities in all weathers – even the wet, comfort and safety at work and unrivalled reliability and productivity.
The full range of Etesia pedestrian mowers are now available from Powercut with immediate effect.