Etesia UK Coronavirus Update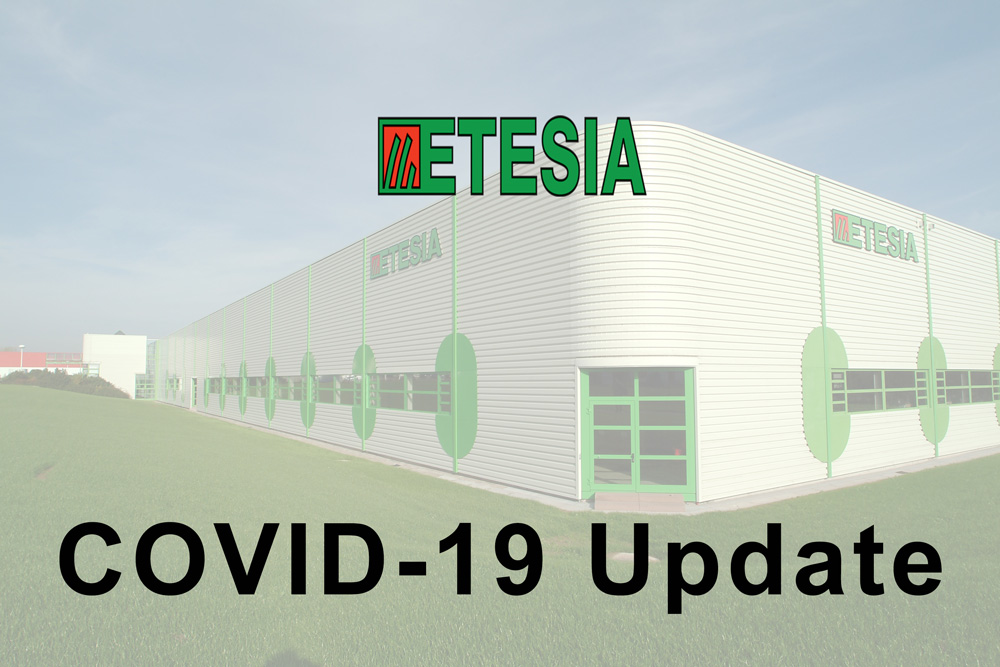 As the coronavirus situation continues to develop, we thought it important to inform you about how Etesia in the UK & Ireland has adapted over the past few weeks and how we are currently operating.
As you will be aware, the current COVID-19 pandemic has changed the way that not only us, but also everyone else, has been able to operate. Both Etesia and Pellenc products are manufactured in France, so supply to the UK for both machines and spare parts became very difficult.
However, we are, on a limited resource and practising safe working practices as per the government guidelines, open and now receiving a limited amount of machines and spare parts on a weekly basis. We hope that this will increase over the coming weeks and months.
We are following and adhering to orders where ever possible under the current restrictions. Richard Joynes will be returning to work on 4th May to assist this further and to help minimise the effect to our dealers and customers.
All non-essential business travel, including face to face meetings can still no longer take place – until further notice.
Ian Collington and Stephen Muir are working full time and can be reached by telephone or email:
iancollington@etesia.co.uk or mobile 07792894273
smuir@etesia.co.uk  or mobile 07701386320
Our websites www.etesia.co.uk and www.pellencuk.com will continue to provide information on all our products.
There is no doubt that these are challenging, unprecedented and uncertain times for everyone.
However, please be assured that we are working hard with all of our partners to ensure that we provide the best possible service to help and support you through this.