Pellenc UK Launch Industry Leading Four Year Warranty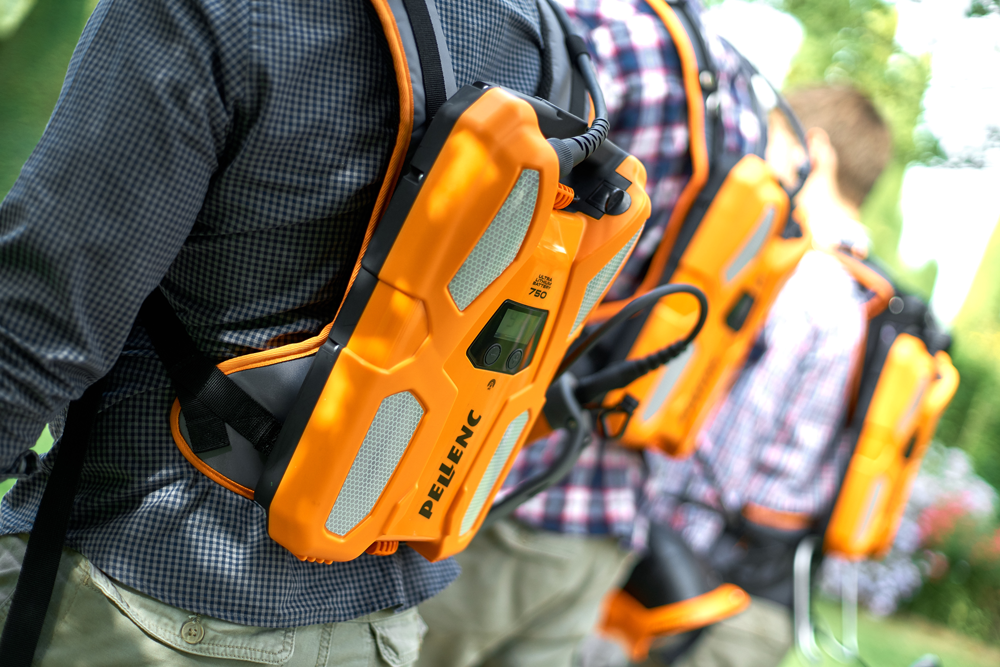 Pellenc UK has announced the launch of an industry leading four-year commercial warranty for all batteries and three-year warranty for all tools.
Following the successful launch at SALTEX 2009, Pellenc has quickly became the leader in professional battery-powered tools, with a range of batteries able to undertake a full working day on a single charge.  Productivity was brought to a new level, while reducing vibration, noise and Co2 emissions.
Pellenc have a tried and tested knowledge and understanding of what a true professional user needs to undertake the move from petrol to battery tools. That now includes a warranty that gives peace of mind and confidence in equipment lasting the testing conditions of commercial use.
Les Malin, Managing Director of Etesia UK, the UK distributor for Pellenc commented: "A commercial user requires a commercial warranty. Since 2014, all Pellenc batteries and tools have had a three-year commercial warranty in the UK. Now, all new Pellenc batteries, purchased from 1st March 2020, will carry a four-year commercial warranty and three-year commercial warranty on all Pellenc tools."
Terms and Conditions
This warranty requires little from the end user providing the following have been completed:
All tools and batteries must be registered for warranty within thirty days of purchase.
The warranty covers any defects relating to the manufacturing process, or matters arising under normal usage.
The warranty does not cover misuse, abuse, accidental damage or matters relating to improper maintenance or storage.
The warranty does not cover damage relating to excessive exposure to water (old generation cells) or battery submergence (IP54 batteries).
Implementation of the warranty is subject to the use of certified original Pellenc parts when carrying out maintenance of the equipment and compliance with Pellenc's maintenance recommendations.
All batteries and tools must have a yearly service/inspection by an authorised Pellenc dealer, which must include a battery download.
Certified Original Parts
In order to extend the service life of your equipment and to safeguard the warranty for your tool, Pellenc recommends that you only use certified original Pellenc parts.
Transportation of Batteries
New or faulty batteries MUST NOT BE SHIPPED by any 3rd party carrier without declaring the goods to the company involved in the transportation as these are deemed as "hazardous goods" which requires official documentation under EU and UK law. All batteries must be shipped in the original packaging.
Pellenc is exclusively distributed in the UK and Ireland by Etesia UK.