T H WHITE announced as Pellenc dealer
T H WHITE has been appointed as an authorised dealer for the full range of professional battery powered tools by Pellenc.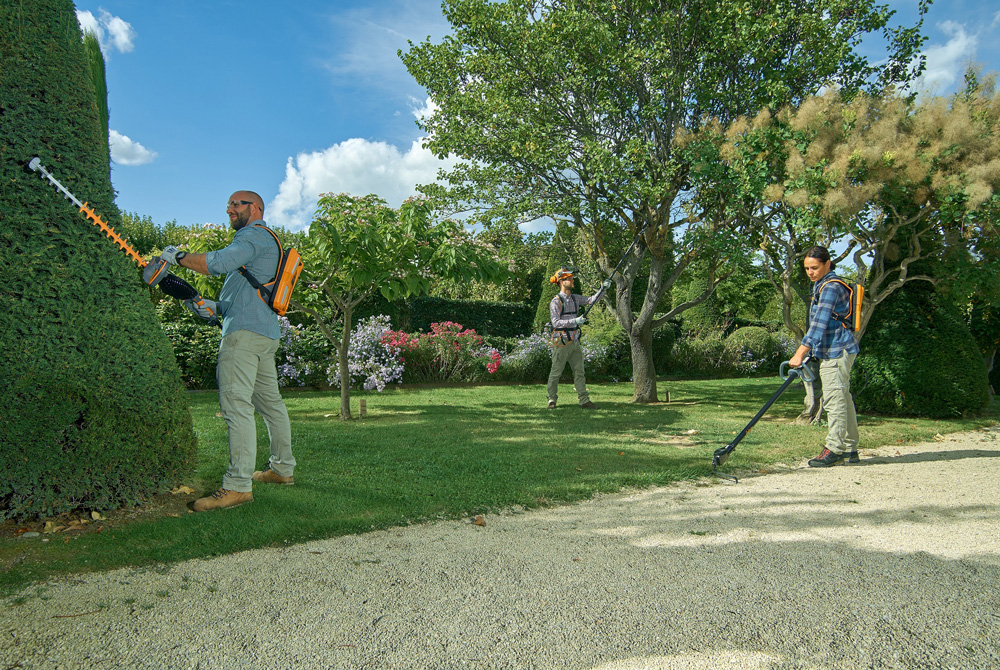 T H WHITE is a leading specialist in the supply of groundcare and arboricultural machinery, and other related equipment, to a wide range of sectors including local authorities, golf courses, private estates, contractors and many more.
The company's roots can be traced all the way back to 1832 when founder Thomas White formed an agricultural ironmongery business. An incredible 188 years later and T H WHITE now operates in 13 branches, with more than 580 employees and over 4,000 suppliers.
From its humble beginnings, T H WHITE has diversified greatly over the years and in particular the company's groundcare division continues to go from strength to strength. It has become synonymous with quality and expertise and this reputation is enhanced by its decision to work with only the finest manufacturers in groundcare – such as Pellenc.
Over recent years, Pellenc has gained market recognition by offering a unique range of 'zero emission' battery-powered tools, thanks to the development of Lithium-ion ultra-high
performance batteries. This exclusive Pellenc technology allows for a drastic reduction in the production of greenhouse gases and noise pollution.
The extensive Pellenc product range features an impressive portfolio – from chainsaws, pole saws and hedge cutters to grass strimmers, brushcutters, blowers and mowers. The innovative equipment is comfortable for users, meets new sustainable development demands and offers excellent economic profitability. With a record capacity of up to one day's use on a single charge, these quality products are a perfect fit for the T H WHITE groundcare division.
The full range of Pellenc equipment will now be readily available from all four of the company's groundcare depots and Rob Iddeson, Head of the T H WHITE Groundcare division, is excited about adding the Pellenc brand to its vast offering.
"We are delighted to join with the Pellenc business as a dealer at our Worcestershire, Gloucestershire, Hampshire and Berkshire Groundcare depots," he said. "We know that our customers will see huge benefits in adopting these premium battery-powered products, supported by our exceptional sales and servicing teams as always.
"We are seeing an increased demand for zero-emission products that can compete with the performance of traditional technologies. Our customers are looking for products that are warrantied for the professional user, and Pellenc offers exactly that."
Pellenc is exclusively distributed in the UK and Ireland by Etesia UK.