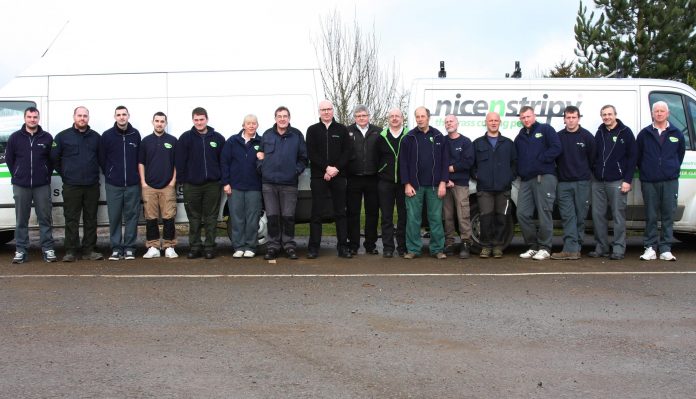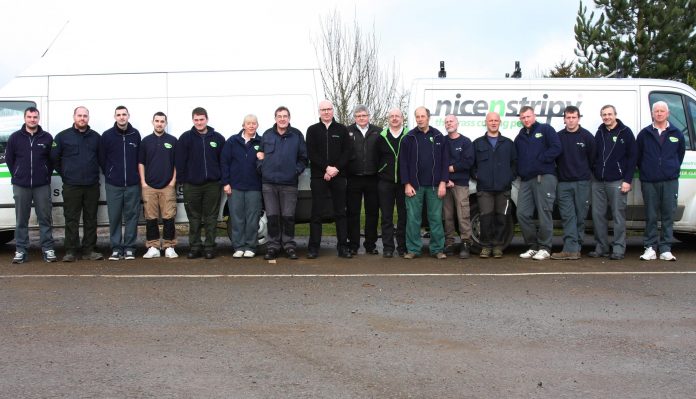 Around twenty franchisees from gardening services company 'nicenstripy' visited Etesia UK's headquarters in Oxfordshire to find out more about the company and its market leading products.
Established in 1996, 'nicenstripy' had a vision to change the gardening industry. Founders of the company wanted to design a business that met the demand for a reliable, professional service that still had the friendly, trustworthy face of the local gardener. As a result, 'nicenstripy' have established themselves as a market leader in the domestic gardening market.
The company's philosophy of investing in the best equipment has helped form their success and it is for this very reason that 'nicenstripy' expressed an interest in Etesia's products. Renowned for being that one step ahead, Etesia has always been the first to bring ground-breaking machinery to the market and set a benchmark for others to follow.
nicenstripy' registered their interest to Etesia dealer South East Groundcare Machinery in Sussex and the insightful day was soon arranged.
The 'nicenstripy' franchisees learned about the history of the company and the intriguing story as to how it all began. They were then delivered a presentation on the advances in technology, an overview of current Etesia equipment and a sneak preview of the new products which will be launched later this year. The day was rounded off with the franchisees being given the opportunity to get hands on with some of Etesia's machinery.
If you feel that your company could benefit from a day at Etesia UK's headquarters then call 01295 680120 or visit www.etesia.co.uk
https://www.etesia.co.uk/wp-content/uploads/2017/10/nicenstrip.jpg
399
696
etesiaadmin
http://etesia.co.uk/wp-content/uploads/2017/07/etesialogo.png
etesiaadmin
2015-03-02 11:27:50
2017-10-11 11:49:54
Seeing is believing for 'nicenstripy'