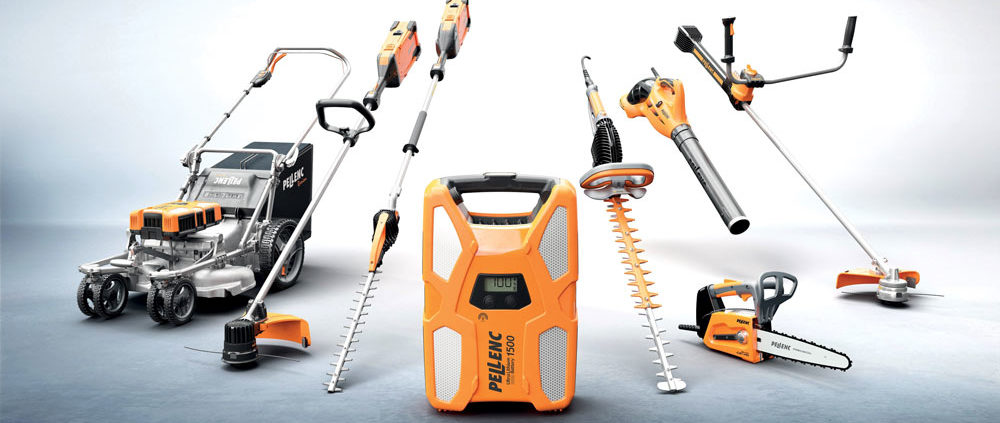 It takes two to tango when it comes to battery powered equipment
It is a common misconception that the higher the voltage – the better the machine; but it couldn't be further from the truth when it comes to performance. Les Malin, Managing Director of Etesia UK, who distribute Pellenc battery-powered equipment explains why.
Groundscare professionals could be forgiven for opting to choose a new battery powered machine based on the high voltage it offers – after all, most marketing strategies tend to shout the loudest when it comes to voltage. However, what often goes under the radar is that the voltage of a battery purely indicates how much potential is in a battery, but that potential is not a measure of energy.
Voltage will only tell you how fast that power tool will want to operate, it doesn't tell you how strongly it will operate and it will not tell you how long it will operate for. You can think of volts as horsepower for cordless tools. The higher the volt, the more power it can use for higher drain applications.
However, you can have all the voltage you want in a machine but with low amperage the machine would not be much use at all. Think of a small hose pipe struggling to squeeze a large amount of water through it. You would have low volume and high pressure.
Alternatively, the same could be said for a machine that has high amperage and low voltage. It would be the same as having an extremely large water pipe which only manages to trickle a few drops of water through it.
The bottom line is that it takes two to tango. For a cordless tool, you really need volts and amps to work together for higher demand applications. You will need them to both flow at a similar rate and that is exactly what you get with Pellenc technology.
Pellenc significantly leads the way when it comes to the volts/amps balancing act and boasts 43,6 volts and 35,2 amps. This combination of more power and more runtime makes Pellenc equipment the market leader.
As a result, operators using Pellenc equipment have leverage over their competitors. They will have the latest generation and top performing technology meaning that their tools will run with more power for a longer period of time.
Furthermore, they can start earlier, work later, and work closer to schools and hospitals due to the reduced noise. Contractors using Pellenc battery-powered equipment can also promote the fact that they are using market leading technology and are cutting down on noise pollution and emissions, and, as a result, position their businesses as environmentally friendly, and, in turn, charge more for their services.
Pellenc products are exclusively distributed in the UK by Etesia UK.
https://www.etesia.co.uk/wp-content/uploads/2019/04/Pellenc-battery-powered-tools-from.jpg
467
1000
Administrator
http://etesia.co.uk/wp-content/uploads/2017/07/etesialogo.png
Administrator
2019-04-02 15:59:21
2019-04-02 15:59:21
Don't be fooled by high voltage claims