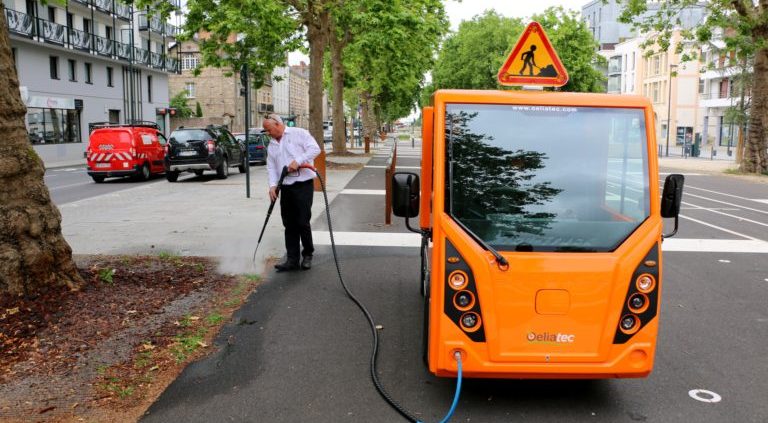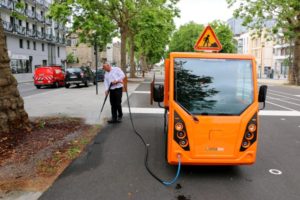 Leading groundscare machinery distributor Etesia UK has taken on the distribution for the Oeliatec environmentally-friendly weed control range in the UK and Ireland. .
The Oeliatec Company, based in Brittany France, has developed machines for environmentally-friendly weed control, without the use of any chemicals. Economic and ecological, Oeliatec offers you innovative weed control solutions.
Thermal weed control or killing weeds with hot water causes the explosion of plant cells and the breakdown of proteins. Hot water weed control requires fewer treatments compared to traditional chemical treatments and cost's significantly less in comparison to other alternatives.
All Oeliatec weed control machines kill weeds with 100% hot water by delivering an efficient low pressure treatment at temperatures of up to 120°C.
This destroys the cellular structure of the weed to kill off the plant. The intense heat penetrates deep into the root system killing the plant from the leaf down to the root. It is effective with all broad leaf plants and grass along with moss and algae which can also be removed at the same time.
Etesia UK is confident that the Oeliatec products will prove just as popular among UK local authorities as the Etesia and Pellenc brands have been over the past twenty-five years. With five models available, customers will not only be able to control weeds, moss and algae but also remove graffiti and chewing gum from streets, paths and walk ways.
Commenting on the news that Oeliatec will be joining Etesia UK's product range, Les Malin, operations director says: "Oeliatec is a superb addition to our already extensive offering, complementing our Etesia and Pellenc brands. We are extremely excited and look forward to working with Oeliatec to develop the business together in the coming months and years and further expanding the Etesia UK market place."
Etesia UK has a comprehensive dealer network throughout the UK and Ireland where the Oeliatec products will be available from. However, specialist cleansing partners will also be recruited.
For further information, please contact Etesia UK on 01295 680120 or visit the new dedicated Oeliatec website at www.oeliatec.co.uk
https://www.etesia.co.uk/wp-content/uploads/2017/04/oeliatec.jpg
512
768
etesiaadmin
http://etesia.co.uk/wp-content/uploads/2017/07/etesialogo.png
etesiaadmin
2017-04-24 05:32:43
2017-04-24 05:33:29
Etesia UK Takes on Oeliatec Environmentally-Friendly Weed Control Range