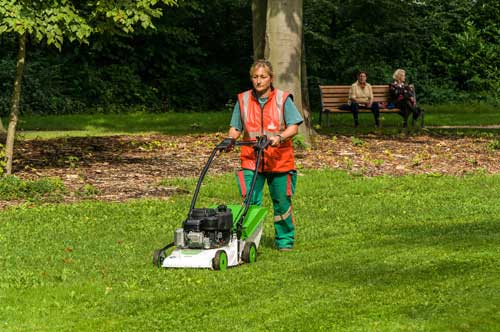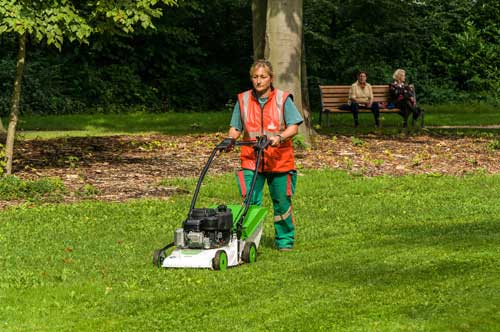 Etesia continues to spread its wings to every corner of the UK after announcing another three dealers to its growing network.
Specialists in building high quality grass cutting machinery for both the professional and domestic market, Etesia's extensive range of products are in high demand. It is for this reason that the company's vast dealer network continues to grow. From the UK to Ireland, Etesia dealers are providing their customers with innovative solutions to their landscaping requirements.
Midlands Grounds Machinery (MGM), based in Solihull, will be Etesia UK's recognised dealer for the West Midlands area. Offering professional support, sales and servicing for a wide range of lawnmowers and groundscare equipment, MGM was seen as a perfect fit for Etesia.
As well as selling Etesia's walk-behind range, ride-on mowers and the popular Attila brush cutters, MGM has also embraced Etesia's green technology ethos and will be stocking their range of robotic ETmowers.
Managing director, Dave Tullet, has worked within the groundscare industry for over 27 years and is optimistic about working with Etesia.
"We wanted to invest in serious, market leading machinery and Etesia seemed the perfect choice to offer our customers. They want quality machines and Etesia provides them with this. Having been in the industry a long time now, I'm confident that the Etesia range will be a great addition to MGM's range of machinery and services.
"I'm particularly optimistic about the ETmowers. Not only will they be appealing to the commercial market but Solihull is an affluent area and the robotic mowers will be sought after for those large domestic gardens where they can take out the laborious chore of mowing whilst still providing a superior cut. They are also great for the environment."
Revill Mowers, recently formed by Russell Revill and his nephew Jason, is the newly appointed Etesia dealer for Gloucestershire. Both Russell and Jason are trained mechanics and the family-run business will also be benefitted by Russell's previous experience of dealing with Etesia.
"I've been dealing with Etesia for the past 20 years now and I used to sell the very first Hydro 100's, which became the industry trend setter. That has continued over the years with everyone else copying various Etesia models.
"When we first set-up the company I was adamant that I wanted to be able to offer them to our customer base. A lot of our customers have dated machines, 10 or 15 years old now, so I'm hoping to convince them that they should be replaced with Etesia machines! They certainly won't regret it," said Russell.
Allans of Gillock will be covering the expansive area of Northern Scotland, offering Etesia machines to customers as far as the Orkney and Shetland Islands. The company, which has built a great reputation since being founded in 1980, believe that becoming an Etesia dealer is a step in the right direction.
"Up until now it is fair to say that we have mainly catered for the domestic market but we are looking to reach more into the commercial side of things. We wanted to have a slightly more upmarket range of machines available and this is where Etesia comes in. They are renowned for their quality and I believe this is the next step to where we are wanting to go," said general manager Alan Gair.
For further information, please contact Etesia UK on 01295 680120 or visit www.etesia.co.uk
For more news, reviews and insightful views, you can follow Etesia UK on Twitter @EtesiaUK and like the company's Facebook page – www.facebook.com/EtesiaUK. You can also view the latest Etesia videos by visiting www.youtube.com/EtesiaUK.
https://www.etesia.co.uk/wp-content/uploads/2017/10/IGP4148.jpg
332
500
etesiaadmin
http://etesia.co.uk/wp-content/uploads/2017/07/etesialogo.png
etesiaadmin
2015-04-24 00:47:57
2017-10-13 00:48:47
Three New Dealers for Etesia UK